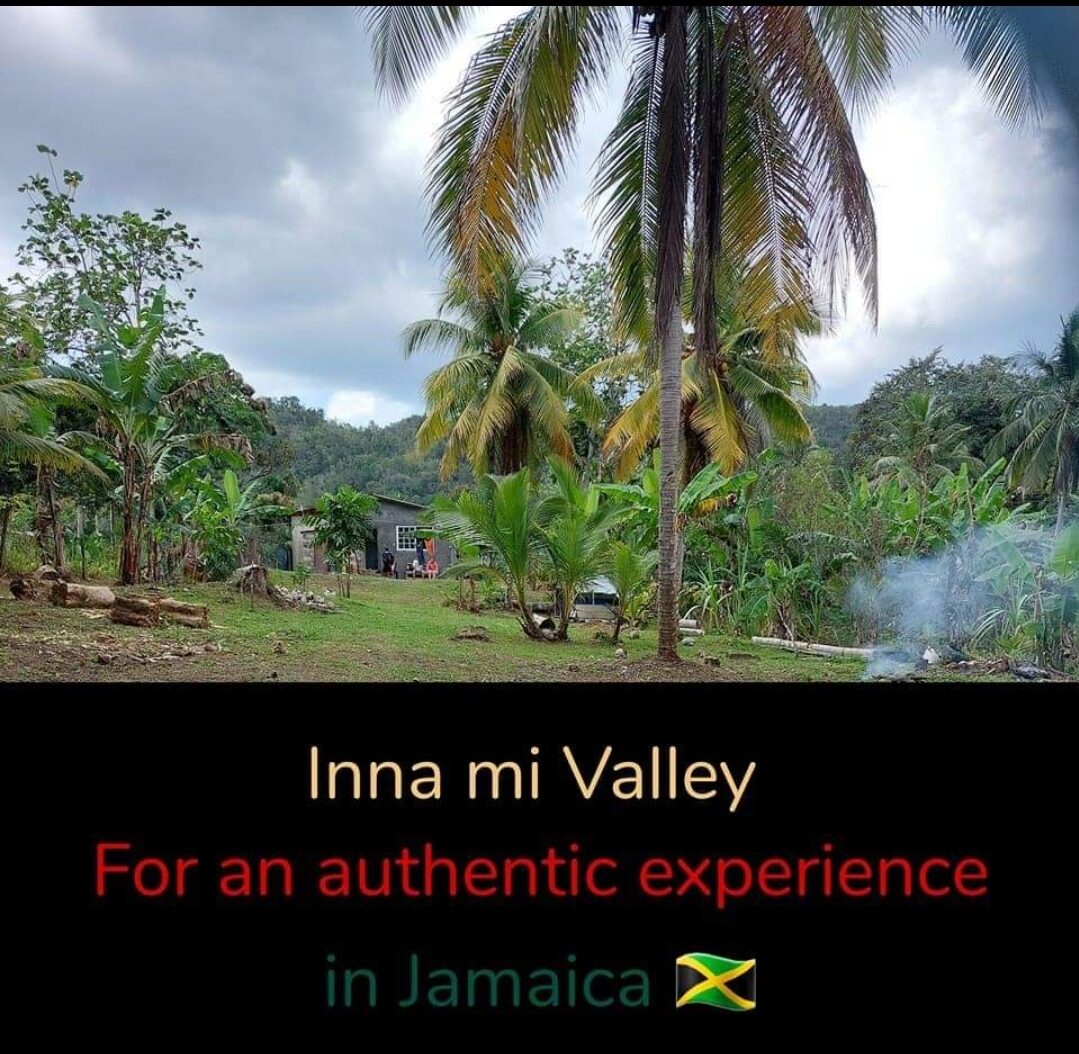 For an authentic stay in the rural countryside in Hanover, Jamaica,
we welcome you with open arms Inna mi Valley.
Experience Jamaica living as a local, in a beautiful, natural environment in our lovely community Cave Valley.
We offer a community tourism, where you can work along with our Kris Kross Jamaica projects while fulljoying the best what Jamaica has to offer.
Learn about our colorful culture, mingle with the people and discover what Jamaica is really about.Our peaceful garden will teach you about the natural mystic that Bob is singing about.
Learn how to cook Jamaican style, play some football on our ballground, take a hike to the mountain, visit the school or have a walk and talk in our community or just chill in the yard 😃

It's an experience that will change your life and your view on Jamaica.

We offer you roots and culture, seasoned with the warm hospitality of our people.
We offer daytrips to the countryside but if you want to dip yourself in the real vibration of the countryside, come and stay for couple of days.

We have a house on the premises with one bedroom (double bed) with private bathroom, hall and spacious kitchen to fulljoy your stay.

For more information, feel free to message us.

The community of Cave Valley is about 15 minutes drive from Green Island and 25 minutes drive from Negril, Westmoreland and 90 minutes drive from the airport in Montego Bay.

If you never stayed in the countryside, you never really been to Jamaica 🇯🇲 Irie! ❤💚💛
https://m.facebook.com/story.php?story_fbid=pfbid02CLWHnywzd8PpLgwPAhbSHAgHhpaqi2Ujhrj9c49Q7QbmPdPA12xqZCKj6KAmtxLYl&id=1382044370